About
The Summerhouse
Offering blooming views and the best from our humble garden and farming collective, The Summerhouse is a unique dining destination tucked away in the idyllic Seletar countryside. It comprises of Au Balcon, a restaurant of French flavours with contemporary twists on the upper storey; The Summerhouse Garden Domes, an immersive dining experience amidst our lush edible garden; and Wildseed, a café, patisserie and bistro-bar on the ground level.
In a setting imbued with a deep sense of belonging and comfort, this is where every meal is savoured; where every dish is cooked with heart and with harvests from the garden in a spell of never-ending summer…
A magical home away from home.


Events
Looking for that perfect, picturesque venue to celebrate a special occasion? The Summerhouse provides the perfect event grounds for weddings, networking, corporate events, brand or product launches in the genteel splendor and old-world charm of its heritage house and enchanting garden wonderland.
Leave the hard work to us and have the party of your life at The Summerhouse.
Write in to enquire at enquiry@thesummerhouse.sg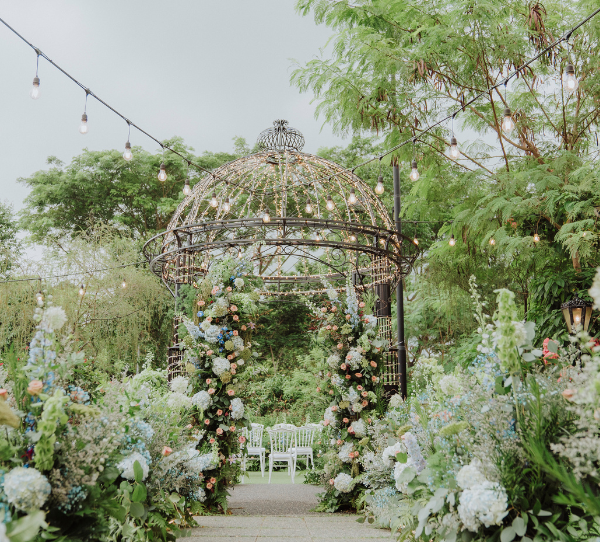 Au Balcon
Brunch: Sat, Sun & PH 11:30AM to 3PM
Last order at 2:30PM
Dinner: Mon, Wed to Sun, Eve of & PH 6PM to 10PM
Last order 9:30PM
Address: 3 Park Lane, Level 2, Singapore 798387
Reserve Now